We've Hired Thousands of Candidates Since 1986.
Together, Let's Unleash Your Company's True Potential.
AMP Recruits for All Brands
Click on a brand logo and see the cities and states where AMP bolstered dealers revenues and profits
Save your dealership TIME
Save your dealership MONEY
Increase revenue and profits
Auto Sales Hiring Done Right
We save you time, money and get qualified talent ready to sell in 3 days!
Auto Sales Recruiting & Training
100% Customer Satisfaction
See how we find the best of the best for you!
We RECRUIT AND INTERVIEW Candidates
We recruit candidates through job postings and our vast database and we conduct the first interview.
We Interview the Candidates (Again) and Train Them
We interview the candidates in-person at your dealership. Then, we put them through some automotive sales training to see if they have what it takes!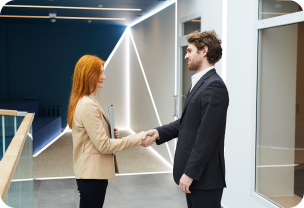 You Hire the Best of the Candidates!
We have interviewed the candidates twice. We have trained them on the road to the sale. Now, you pick the best of the best to staff your dealership!
Here is what AMP clients say about our Auto Sales Recruiting and Training

Tony Pate and AMP are part of our Family of Dealerships!
Tony and his team help recruit for all 19 of our dealerships and we have AMP in dealerships twice a year. Our managers worry about selling and managing. AMP handles the recruiting and saves us money and man hours!

We Never Worry About Our Sales Staff!
Tony and his sales staff recruit, assist in hiring, and then train our reps. We have one of the highest retention of our sales hires in the country.  Everyone should be using AMP (except for dealers in our market – LOL!)

Best Auto Sales Rep Recruiter in the Country!
Tony and His Team came in and landed us 10 new sales reps in 3 days. One year later 7 are still on board and top sellers in the dealership.  He knows how to identify talent and Sell Them on the opportunity.  Needless to say we are extremely satisfied with the results.